Rushi Parmar lives in Keshod, a Western Indian town so small it has one park, a single-screen movie hall and no shopping mall. For clever kids like Parmar, who is 12 and heading into seventh grade, the only option for a decent education used to be traveling to a bigger city at least three-and-a-half hours away. That wasn't happening, so Parmar downloaded an app from the online education company BYJU'S and started learning math and science at her own pace. A year later, she just topped her class in sixth-grade exams.
"I like to impress my teachers with my knowledge of advanced chapters like monocots and dicots in the biology class and thermal equilibrium in the physics class," Parmar brags. "My teachers love it." Impressed with her performance, several of her school friends have enrolled with BYJU'S for the seventh grade.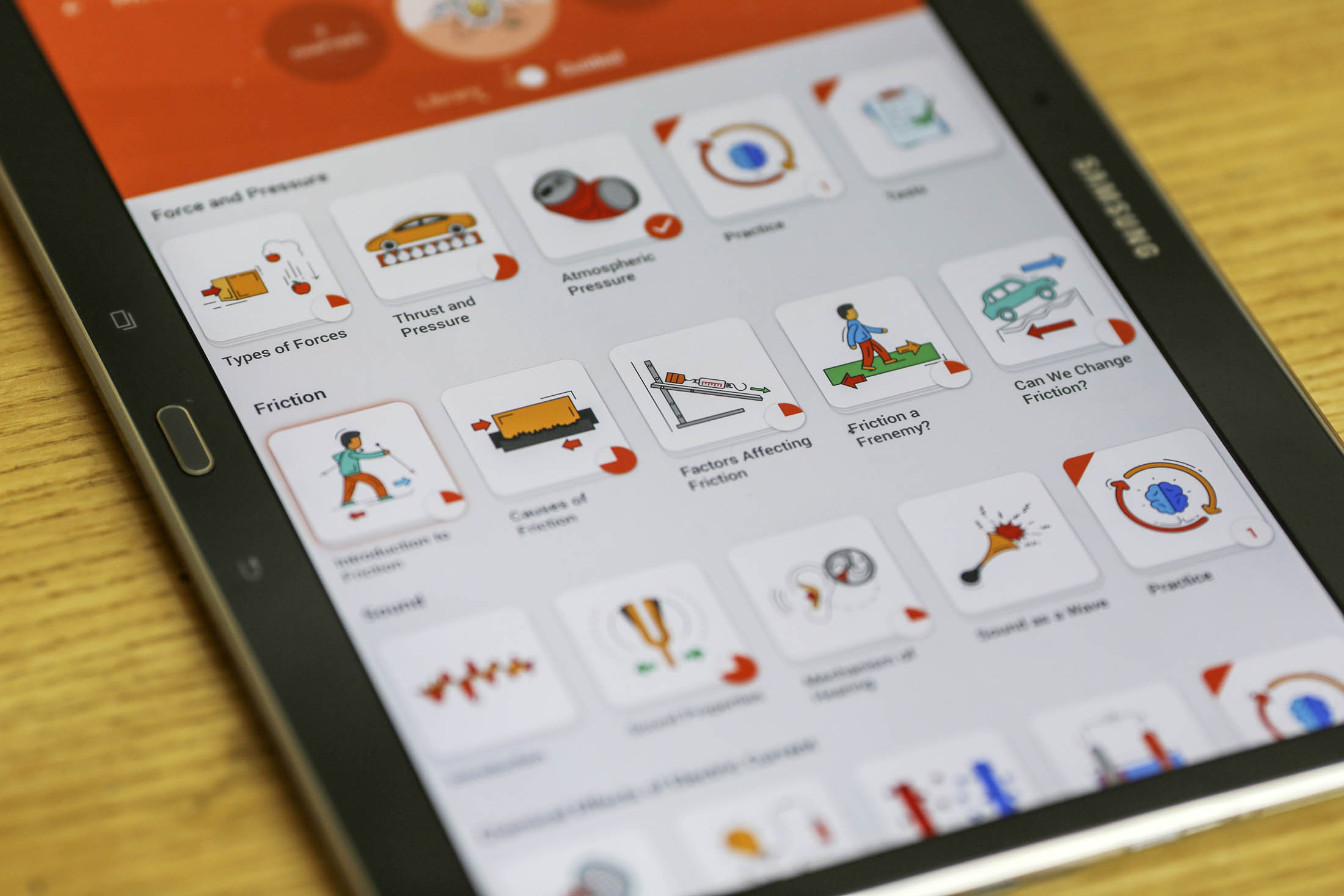 Online learning is exploding in India, and no company is poised to benefit more than BYJU'S. Its app has been downloaded 8 million times, and more than 400,000 students are paying an annual fee of 10,000 rupees (just over $150) in a country not known to pay for subscriptions of any kind. The company says the app is adding 1,000 subscribers every day and has reached an annual renewal rate of 90 percent. BYJU'S has won several big investors, among them Sequoia Capital, Lightspeed Venture Partners and Sofina. The company is also the only startup in Asia backed by the Chan Zuckerberg Initiative, started by Facebook founder Mark Zuckerberg and his wife Priscilla Chan.
"I want to Disney-fy education in India," says founder Byju Raveendran in a recent conversation at his Bangalore headquarters. "I want to do for education what Walt Disney did for entertainment. I want to make it engaging and fun not just for the Indian kids but kids everywhere."
Raveendran grew up in a small village in the southern coastal state of Kerala, where his father taught physics and his mother math at the local school. Young Raveendran was an unconventional student who skipped classes to play football and preferred to teach himself at home rather than listen to his teachers. He later enrolled for an engineering degree, then worked as a service engineer on a ship, sailing around the world for 33 months. Later, while vacationing in Bangalore, he found himself helping friends pass their entrance exams to get into top Indian engineering and management schools. "I've always enjoyed learning things on my own and also taught myself to hack exams, so it was easy to tutor others," Raveendran says.